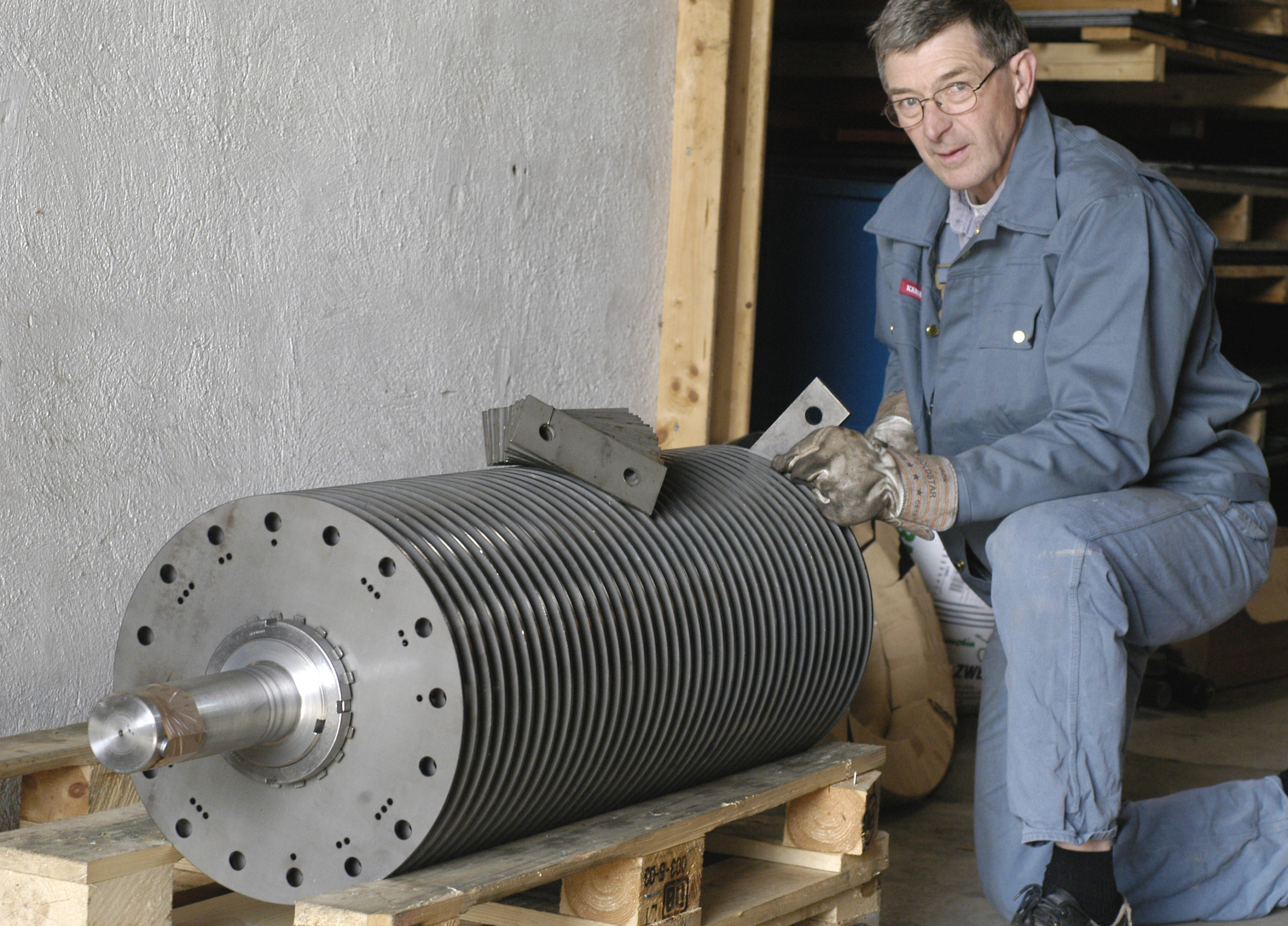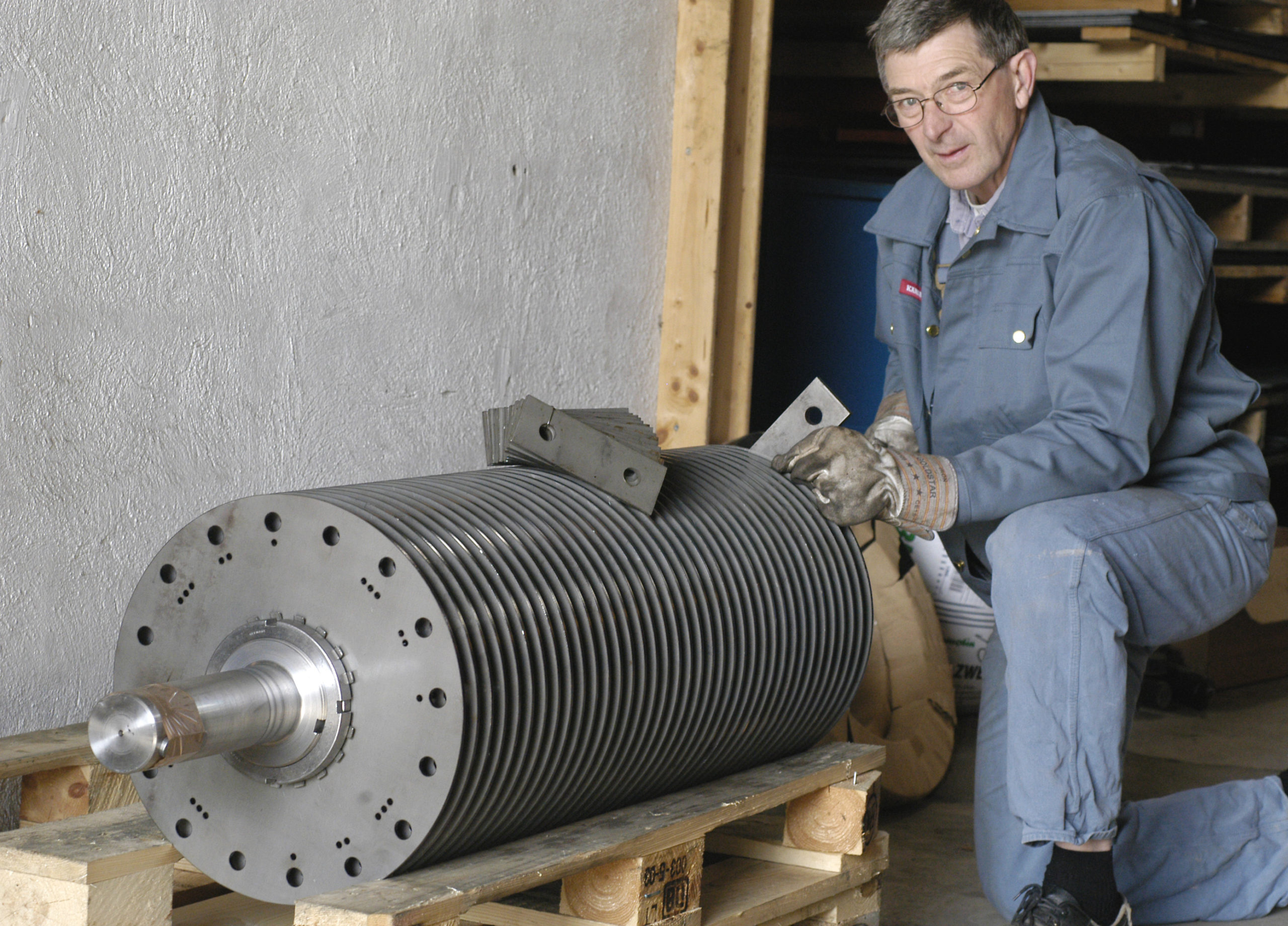 GEMA-TEC A / S produces rotors for all types of hammer mills.
We are happy to renovate their own turbine rotor, or take their old turbine rotor in exchange for a new one, if the rotor shaft is not damaged,
after assembly, the rotor is balanced and inspected before delivery.
Advantage:
Good fit
Durable material
Better grinding
Distance options
Protection ring
ENJOY! GEMA-TEC A / S manufactures GT20 high-efficiency rotor, with optimized performance.
√ Optimill 500  √ Optimill 700  √ Optimill 900
√ Multimill 630  √ Multimill 800 √ Multimill 1000 √ Multimill 1400
More information, call +45 7586 8015